GunSpinning VR 1.1.0 is ready
---
Hi there,
Today I'm proud to announce that a new version is ready for you. This version fixes bugs and add some cool new features.
What's new?
[New] Dynamic movable fog effect
[New] Put On/Off music and SFX
[Change] Weapons are unlimited in the menu
[Change] NoloVR optimizations
[Fix] Shadows are back
[Fix] Sounds
[Fix] Some bad animations
[Fix] Level unlocking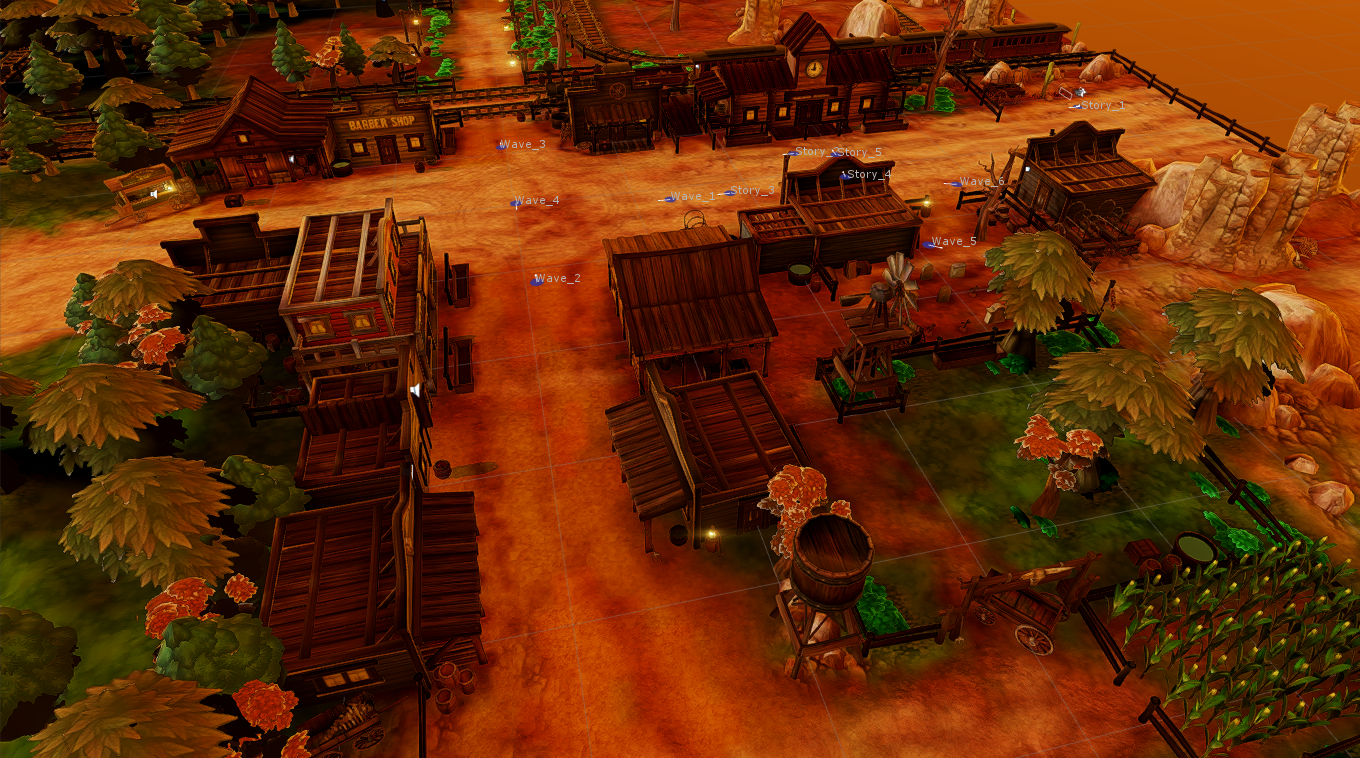 GunSpinning VR Level 2
What is coming in the next release?
Volumetric Fog (and an option to select legacy fog / Dynamic Fog and Volumetric Fog)
Optimized Mobile builds
More ingame cinematics
French Translation
Tutorial panel for VR controllers
Introducing bonus!
Random weather!
The mobile builds are still in BETA
Because the game was initialy made for PC, it's hard to have a build that work on mobile. Actually the GearVR build is the more optimized and it plays very well with Nolo VR controllers. But don't worry I'm working on it ;-) If you want to help me to test the game on Android, please contact me and I'll add you to the private beta tester group. You'll be able to download for a limited time the game for Free.
Windows Store build will be soon available too
Do you plan to buy a Mixed Reality headset? GunSpinning VR will be day one compatible with them! The build is ready and is expected to be launched somewhere between August and September.
However if you want to play GunSpinning VR in flat mode you can too! Like the PC version, the game switch from 2D to VR if you start it from the Mixed Reality Portal.
Have fun!
Files
GunSpinningVR 1.1.0 x86
147 MB
Jul 20, 2017
GunSpinningVR 1.1.0 x86 demo
62 MB
Jul 20, 2017
GunSpinningVR 1.1.0 x64 demo
65 MB
Jul 20, 2017
GunSpinningVR 1.1.0 x64
151 MB
Jul 20, 2017
GunSpinningVR 1.1.0 Cardboard
106 MB
Jul 20, 2017
GunSpinningVR 1.1.0 GearVR
105 MB
Jul 20, 2017
GunSpinningVR 1.1.0 demo
78 MB
Jul 20, 2017
GunSpinningVR 1.1.0 demo
74 MB
Jul 20, 2017
GunSpinningVR 1.1.0
164 MB
Jul 20, 2017
GunSpinningVR 1.1.0
160 MB
Jul 20, 2017